Fee for Service Coaches
Note: This is a personal reflection on coaching. Some coaches won't share my view.
I have either attended, or observed, short coaching sessions run by prominent former elite paddlers. These are usually conducted on a fee-for-service basis. The cost can range from $150-$250 for a lesson ranging from 1-3 hrs.
Most of us need help to improve...very few people can achieve by themselves. If you are willing to pay for a bit of specialist help, I think it is very worthwhile.
I have seen the following professional coaches in action and would happily give a personal recommendation. (Click on their logo to go to their sites):
---

Clint Robinson:
Multiple Olympic and world championship medalist. Probably Australia's best ever paddler and across multiple disciplines. A polite perfectionist. Will not tell you that things are good unless they are actually great! Conducts clinics in Canberra once or twice per year. They book out fast, so express interest early if you want a place.
---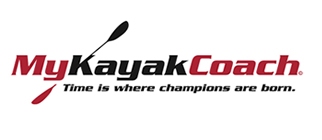 Jim Walker:
Olympic K4 finalist. An energetic coach. Has a great teaching style - has several different ways to explain each element of the stroke.
---
If you'd like to discuss my experience with any of these coaches (especially if you are thinking about visiting one but not sure who), feel free to have a chat. I have no financial/commercial interest etc...just sharing knowledge if it helps you.
This email address is being protected from spambots. You need JavaScript enabled to view it. Gary
Online Coaching Resources
This is just a random collection of links, images and articles. Its broken up into paddling disciplines to make it easier to navigate. New content will be added from time to time, so please check back regularly.
No guarantee on quality...just enjoy, learn what you can, but use at your own risk :)
Kayak Resources
A couple of videos of some seriously fast flatwater kayakers (Click on Title)
C1 Resources
A Couple of Videos of some seriously fast flat water Canoists (Click on Title)
SUP Resources
 Ocean Racing
 Strength Training
Sea Kayaking
Coaches and Instruction Opportunities
There are several Coaching and Training Sessions available for BGCC members to take part in.
As these are all organised by the coaches and instructors on a voluntary basis, you are advised to contact those in charge of each session to make sure there have been no changes to the session times and/or that this week's session will be going ahead. Most of these sessions are held from Molonglo Reach, either on the Molonglo River or out onto Lake Burley Griffin.
Participation in training sessions is only permitted for club members with the exception of the "Taste of Paddling" Sessions.
---
Taste of Paddling Sessions
A Taste of Paddling sessions are conducted on a number weekends, for instruction in boat selection and use, basic paddling stroke. Also refining paddling strokes, trying less stable boats. These sessions must be booked through Patricia Ashton. 
Session Dates
---
New and Beginner Paddlers
While we would love to welcome new members all year round, we do advise new paddlers to get back in touch with us around October, as the water and air temperatures steadily drop from now (April) on and many of us train and travel for the race season.
If you are super keen, transferring from another club, or you are an experienced paddler please let us know and we'll set you up in a training group;   Patricia.
All new club members using club boats (except canoe polo), are expected to attend an Induction Session.  These will cover club rules regarding the shed, boats and safety.  You will learn which boats are available for use (depending on your membership type), how to use these boats - carrying them, adjusting them and how to get in and out of them.  You will learn some basic paddling skills on the water.  Sessions take about 2 hours.
Once you have attended your Induction, there are various options open to you.  If you have had some experience paddling you may wish to join one of the paddling groups listed below.  If you are new to paddling and wish to gain skills, confidence and paddling fitness in a non-threatening, somewhat more gentle session, the following times are ideal. 
Please remember to get to the shed at least 5 minutes before time, to be ready to paddle.  The longer it takes to get on the water the shorter your paddle will be.  Coaches lock the shed doors before getting on the water, so if you are late you will miss out.
Tuesday: 5:45 p.m.  with Patricia - technique, basic skills, building up fitness and strength - 1 hour
Friday: 5:00 p.m. with Anne or David - Anne is a trainee coach and will give instruction on technique with various drills, for you to gain confidence on the water and in your boat.  David (experienced paddler) will lead a peer-paddle, giving you the opportunity to get on the water and paddle with confidence. 1 hour.
Sunday: 8:30 a.m. - these sessions will be lead by coaches, trainee coaches or experienced paddlers on a roster basis.  Depending on participants this could be a gentle paddle to the wetlands, carillon or Kingston, or short races up and down the river.
Wednesday's: from 5:45 p.m. we run our club time trials - you can use these to increase your paddling fitness or you can take out a boat and go for a paddle yourself.  Shed Is open from about 4:30 till 7:30 p.m.
Once you've gained some confidence and skills you can look at joining the other training groups, or to keep on with these.
---
Patricia's Sessions – Beginner/Novice Paddlers
7:00 a.m. Tuesdays - 5 to 7 km - 1 hour; some interval training and technique instruction.
Patricia Ashton is the contact for these sessions.
---
Platy-pups Squad – Intermediate and Junior Paddlers
Kiaran, Litsa and Rebecca conduct a range of sessions most afternoons to cater for all levels of paddlers but focusing on the intermediate and junior paddlers in both marathon and sprinting for Kayak, Canoe or SUP. The sessions range from distance, technique, race craft and intervals.  Paddlers of any type of craft are welcome at these sessions.
| | | | |
| --- | --- | --- | --- |
| Day | Seniors (Summer) | Seniors (Winter) | Juniors (all year round) |
| Mon |   | 5:00 p.m. |   |
| Tues | 5:00 p.m. |   |   |
| Wed | Time Trial | 5:00 p.m. | 4:30 p.m., then Time Trial |
| Thurs |   |   |   |
| Fri | 5:00 p.m. | 5:00 p.m. |   |
| Sat | 8:15-10:00 a.m. | 8:15-10:00 a.m. | 10:00 a.m. |
| Sun |   | Time Trial | Time Trial (Winter only) |
Each week an email is sent to all squad members advising details of the week's training.
Contact: Kiaran on 0412 558 251 or  This email address is being protected from spambots. You need JavaScript enabled to view it..
---
Gary – Intermediate /Advanced Paddlers
Contact: This email address is being protected from spambots. You need JavaScript enabled to view it.
This intermediate/advanced group includes regular interval sessions and drills/technique sessions.
Interval sessions sound scary, but they are not. Anyone wishing to get fitter and faster is welcome.
Intervals are structured as 'out-and-back' so the group gets back together regularly regardless of various speeds through the group. Excellent for time trial and Marathon series racing. A stopwatch or GPS on the deck of the boat for each paddler is helpful but not mandatory.
If the coach is unavailable for any session (this is pretty rare!), programs will be set in advance and there are almost always other paddlers in attendance.
6:00 a.m. Tuesday & Thursday (all year) - Interval session. Off water by 7:15-7:30.
6:30 a.m. Saturday Interval session of about 90min on Saturday.
7:00 a.m. Sunday - Long paddle of about 2hrs on Sunday. 
---
Technique Sessions with Margi Bohm, Saturdays at 9 a.m.
Getting your core to work
Getting your legs to work
Rotate, Rotate, Rotate
Puting it all together - one-way; Two-way
Contact Margi at: Margi Bohm
---
Beginner Paddler's Sessions with Helen Tongway, Saturdays at 1:30 p.m. (on non-race weekends only!)
Be at the Club Shed before 1:30 p.m. to take out boats. Beginners will be accompanied with general beginner coaching as appropriate. More competent (faster) paddlers are welcome to attend at this time and paddle at their own pace - appropriate to their abilities.
Please contact Helen before 12 noon at: Helen Tongway  or she will not be there.
---
CANOE POLO
Canoe Polo holds training on Monday, Wednesdays and Sundays, at the river over the summer months, and Wednesday and Sundays at Tuggeranong pool through winter.  Contact our Canoe Polo convenor, Laura Kleinrahm
How can coaching help me?
Quick Links
Benefits of Working with a Coach
The main benefit of working with a qualified coach is that you get objective advice, and support, to help you achieve your goals.>
A coach can help you:
get started in the sport;
make the move from your current boat to a new boat;
get fitter;
paddle further;
paddle faster;
try your first race;
improve your race results; or
prepare for a major championship.
Anything is possible with the right combination of paddler and coach!
The following is general advice only. It has not been prepared with your specific needs in mind. I'd encourage to check with your medical adviser before undertaking strenuous training. And for advice to suit your needs, it is always best to talk directly to a qualified coach.
In the same way that paddlers have different reasons for participating in the sport, so too do coaches have different strengths and areas of interest. It is important to find a coach who shares your interest and thinks they can can help you achieve your goals.

Here are a few thoughts on the range of things a coach can help with and the ways they might go about it:

Getting started in the sport or moving to a more advanced boat: if you want a few pointers, nothing too serious or too regular…
you could attend a club 'come and try' day, one of the club 'new member' sessions or arrange a single one-on-one lesson with a coach
the coach will focus on safety, correct technique and injury prevention
if there are particular things you need to work on, the coach can provide some 'drills' (specific exercises) that you can do to help improve
the coach will pass on their experiences as relevant to your situation and may be able to refer you to others for more assistance
Getting fitter, paddling further or going faster in your local club race: if you think some specific guidance would be helpful…
a coach can help you assess your goal and work out how long you might realistically need to achieve them
joining some of the introductory coach-guided paddles will give you a chance
Doing your first 'big' race (like the Paddle NSW Marathon Series) or preparing for a specific event (like the Hawkesbury or Myall Classics): if you have a goal, and would like some help to give yourself the best chance of success
a coach can develop a plan or a general program - probably focussing on one or two main thing - like building you endurance or preparing for specific water conditions
the coach can also help you make specific preparations such as seating comfort in the boat or minimising confort issues like chaffing, blisters, hydration, toileting etc
Competing to the best of your ability - Marathon or Sprint series, State or National Championships: this is getting serious now…
get a personalised program - prepared with your specific needs in mind
join a more advance training squad…particularly if there are other paddlers with similar goals…support, structure and shared sense of commitment
you are training hard and the coach is able to act variously as advisor, mentor and motivator
the coach will also be able to keep an out for signs of injury or overtraining and help you minimise the risks and impacts
To find a coach...click on the icon below to mail the coaching co-ordinator (Gary Rake)
Learn to Paddle
A Taste of Paddling has recommenced for this summer season.  See the front page for advertised dates
Alternatives for new paddlers include 
Joining the Burley Griffin Canoe Club -  New Members' Inductions will be held on the first Sunday of each month over the warmer months
Contact Wetspot Watersports on 6239 1323 for one to one instruction
The Burley Griffin Canoe Club holds 'A Taste of Paddling' session for those people who would like to try out paddling.  The session are held on the Molonglo River in calm conditions close to shore.