New BGCC Uniforms - Available at Wetspot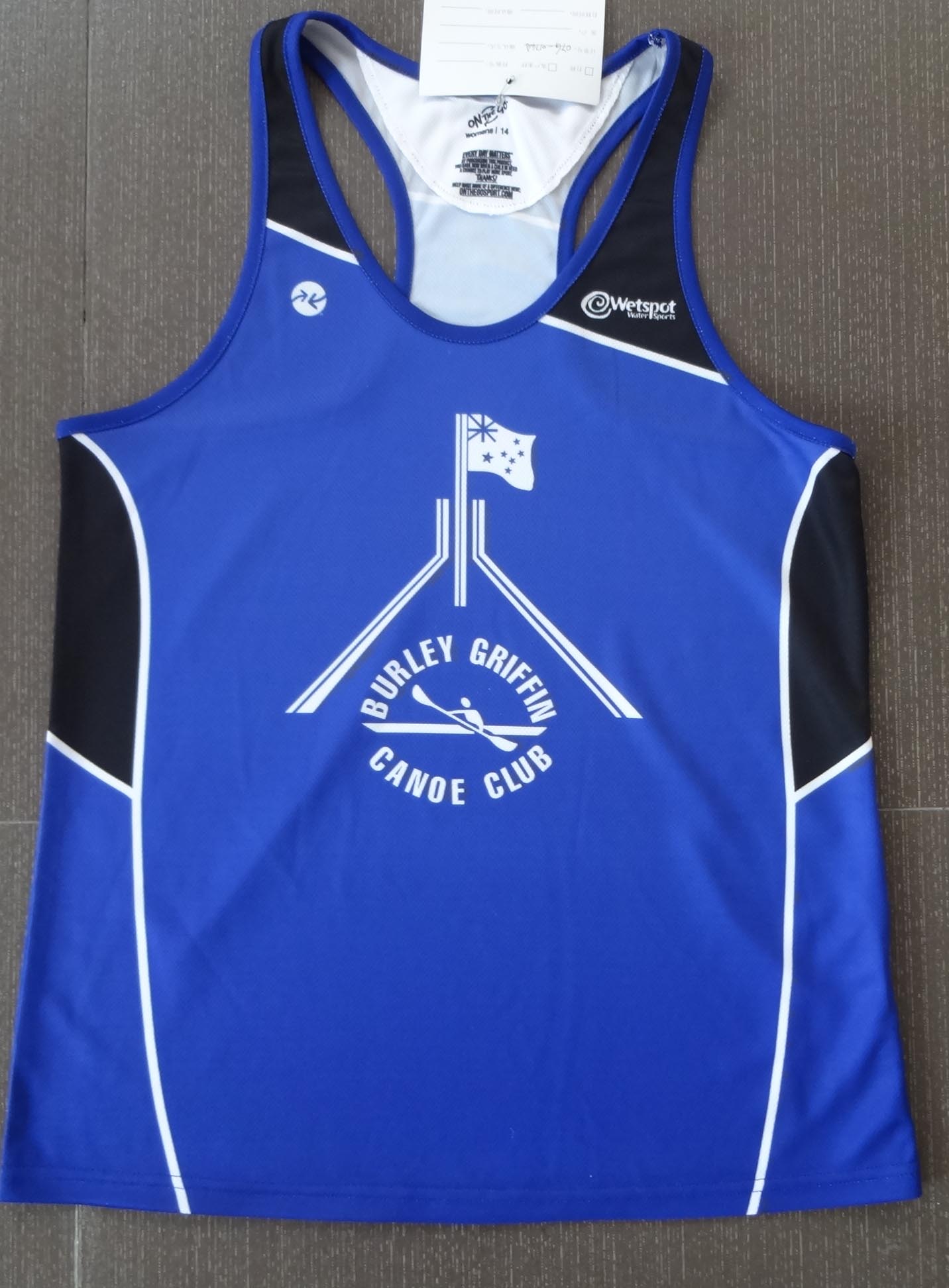 Thanks to the efforts of Gary Rake, the new club uniforms are now available to be purchased at Wetspot in Fyshwick.
These uniforms were sported by club members during the recent Marathon Nationals and greatly enhanced the club identity on the water.  The uniform comes in a singlet (in photo) and a long sleeved version are suitable for competitive and recreational paddlers.
NOTE: At this stage only the shirts and singlets have been delivered.  The paddling shorts will be completed shortly.
New Time Trial Season
The Wetspot Winter Time Trial Series have proven to be a popular part of the Burley Griffin Canoe Club paddling calendar.  It provides an opportunity of paddlers of all abilities to participate and socialise with other members of the club.
But to make all this happen with need one or two volunteers each time trial to manage  the time keeping.  The time keeper will need to be trained prior to their week as time keeper.
Dates and Times
The time trial timings are as follows:
9.30am Registration Opens
9:45am 3 Lap Start
9:50am 1 Lap Novice Start - Junior Paddlers and Novice paddlers
10:00am 2 Lap Start
10:05am  1 Lap Start
The provisional schedule for the time trial is being established to keep race weekends free.  Convenors are asked to confirm the dates listed below don't overlap with events.