21- 22 Feb 15: A Weekend of RACING
Once again Burley Griffin Canoe Club are hosting a great weekend of racing with categories for novice to elite paddlers.  The racing is open to all paddle craft including kayaks, canoes, outriggers, and SUPs. Details of Weekend (PDF 1.3Mb)
NOTE: There will be no camping permitted at Molonglo Reach through this weekend.
Saturday 21 Feb 15 PaddleNSW Marathon 10 Series 2015 - Round 1

This is a Divisional Race Series organised by PaddleNSW and comprises 10 rounds between February and October through South Eastern NSW. The series is for all levels of paddler, with distances from 5 to 25kms.  
10:30am Race Brief
10:45am First Start
1:30pm Presentation
Find out more information or enter by clicking on the PaddleNSW Logo above.
Sunday 22 Feb 15 - 39th Burley Griffin Bash 
See the sights of Canberra whilst racing on Lake Burley Griffin.  BGCC invite you to paddle in the 39th Burley Griffin Bash with distances from 3km up to the premier event of 30kms. This event is open to all types of paddle craft.
8:30am Race Brief
9:00am First Start
12:30pm Presentation
Entries are new open. Click on the button below for more information or to enter this event.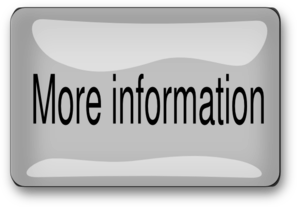 Taste of Paddling Session 15 Feb 15
Taste of Paddling Session
The Burley Griffin Canoe Club will hold 'A Taste of Paddling' session once a month during the warmer months for those people who would like to try out kayaking.  The sessions will be held on the Molonglo River in calm conditions close to shore. 
Participants will be able to try out a variety of boats, learn about equipment, boat handling, entry and exit techniques, basic paddling techniques and basic capsize procedures. Participants are expected to be able to swim 50m.
Sessions will be run over 3 hours and cost $95.  All boats, life jackets and paddles are provided. 
Contact Patricia Ashton for more details.

Session Dates
Blazing Paddles December Issue
The December Issue of Blazing Paddles is now on the website.
Our Guest Editors Caroline Williams and Russell Luton, completed the issue way back in December, but a technical glitch with the website has delayed publishing on the web.
Thanks to our guest editors, and Helen Tongway who assisted in getting the issue on the web.