Birthday Dinner Celebrating 25 Years - 12 June
In just 3 weeks' time –
the Burley Griffin Canoe Club's
25th Birthday Party
and Presentation Dinner
When: Friday 12th June: 6:30 p.m.
Where: Hellenic Club, Matilda Street, Woden
Cost: $40 per Adult
Come along and join in our celebrations.
Nominate a member for:
the best and brightest from your paddling discipline:

Marathon
Ocean Racing
SUP
Canoe Polo
Sprint
Recreational
Touring
Freestyle

Most Amusing (to bystanders)
"Almost Darwin" Award
Anything else you can think of!
Send nominations to Patricia Ashton.

Menu:
Entrée 
Potato & Crispy Bacon soup with smoky paprika or
Shaved Smoked Chicken, citrus and avocado salsa with preserved lemon dressing
Mains 
Baked Wild Caught Barramundi Fillet with Parisian potato puree, sautéed prawns & cream saffron sauce or
Slow Cooked Lamb Pot Pie, with glazed baby vegetables & creamy mash potato
Dessert 
Birthday Cakes!
Tea/coffee with After Dinner Mints
(Please indicate any dietary requirements and any preference for your table/companions)
Register and pay at: https://www.registernow.com.au/secure/Register.aspx?E=16790
BGCC - Blast from the Past
As you are aware this year is the 25th birthday of the club.  In looking back at the past we came up with Canoe Polo Photo from many years backs.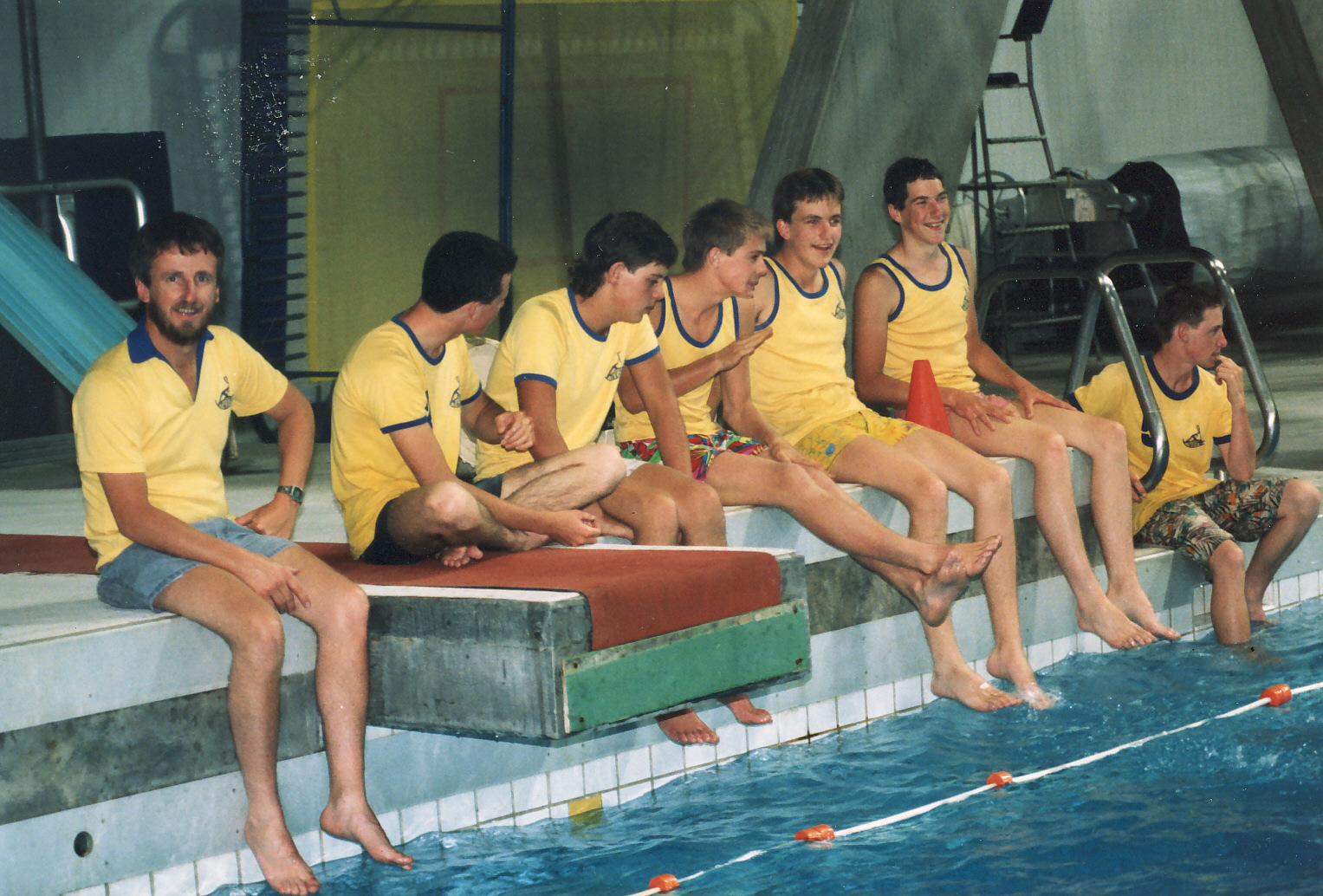 Thanks to James Harmer for identifying all the paddlers from this picture of the ACT Junior Mends canoe polo team which came 4th. 
The picture was taken at the Chandler Aquatic Centre in Brisbane. From left to right - Joh Harmer, Michael Harmer, Matthew Phillips, Kai Swoboda, Stephen Harmer, Danny Brammal and James Harmer.
Keep your eyes open for more photo's in the coming weeks.
Please send to the web administrator at This email address is being protected from spambots. You need JavaScript enabled to view it. along with any other photos from the past.
New Time Trial Season
The Wetspot Winter Time Trial Series have proven to be a popular part of the Burley Griffin Canoe Club paddling calendar.  It provides an opportunity of paddlers of all abilities to participate and socialise with other members of the club.
But to make all this happen with need one or two volunteers each time trial to manage  the time keeping.  The time keeper will need to be trained prior to their week as time keeper.
Dates and Times
The time trial timings are as follows:
9.30am Registration Opens
9:45am 3 Lap Start
9:50am 1 Lap Novice Start - Junior Paddlers and Novice paddlers
10:00am 2 Lap Start
10:05am  1 Lap Start
The provisional schedule for the time trial is being established to keep race weekends free.  Convenors are asked to confirm the dates listed below don't overlap with events.
New BGCC Uniforms - Available at Wetspot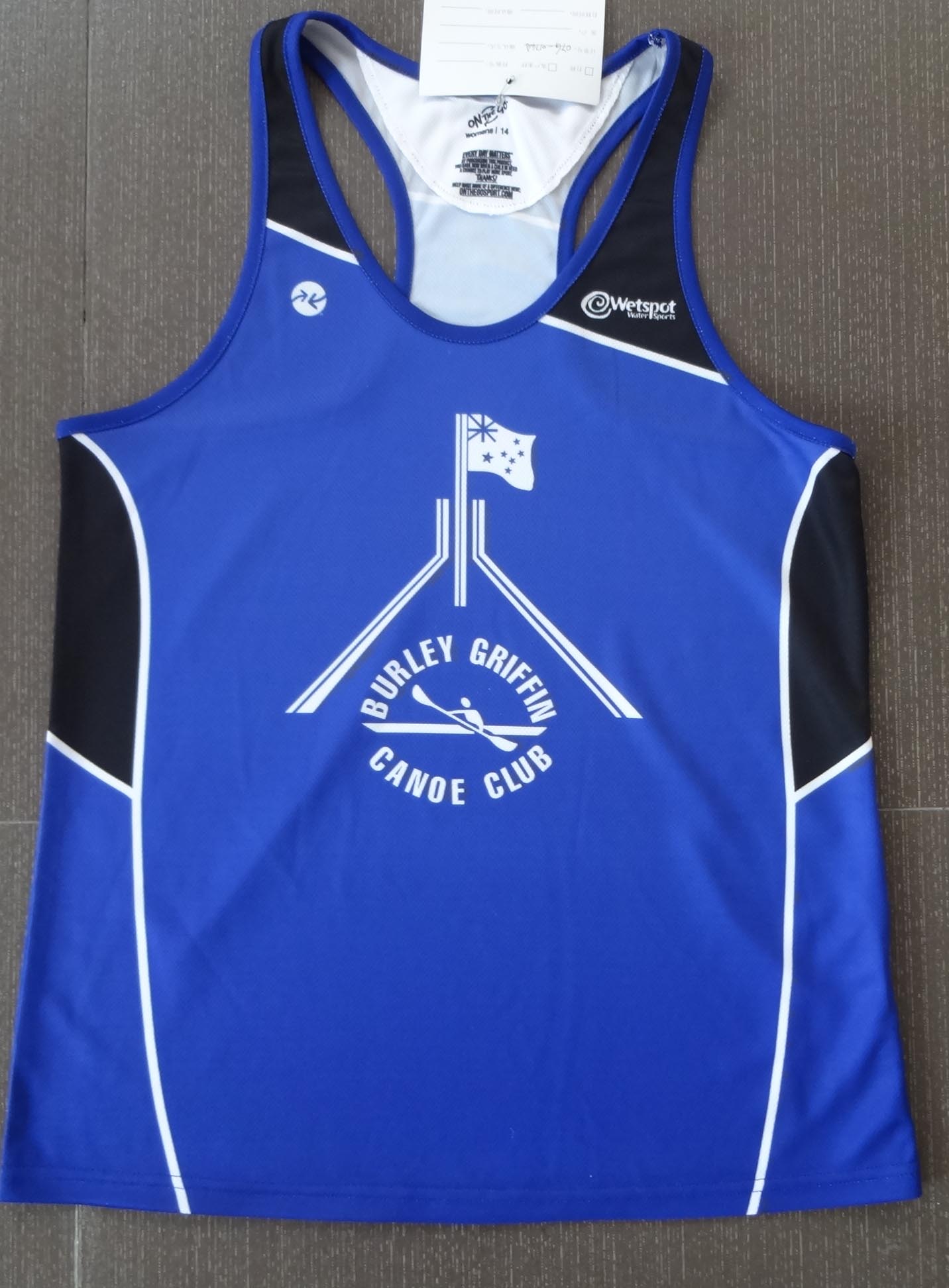 Thanks to the efforts of Gary Rake, the new club uniforms are now available to be purchased at Wetspot in Fyshwick.
These uniforms were sported by club members during the recent Marathon Nationals and greatly enhanced the club identity on the water.  The uniform comes in a singlet (in photo) and a long sleeved version are suitable for competitive and recreational paddlers.
NOTE: At this stage only the shirts and singlets have been delivered.  The paddling shorts will be completed shortly.