Notice to Paddlers: Canberra Waterways Closures
It is that time of the year again, where you need to be aware of the water quality in Lake Burley Griffin and plan our paddling around closures.  Unless there is a full lake closure, the closures are normally localised to certain areas and you can plan out paddling around them.  
This Week (23-27 Feb) Western Park East has been closed for primary contact (swimming) but is still  open for other activities, such as rowing, sailing etc...  If you are confident with your paddling skills and there is a low chance of  falling our, it is a minimal risk activity to paddle in this area. However, the better option is to plan your paddling in areas which are still open to all water-sports.
To determine which areas of the lake are open you can get updates of the water quality checks performed through the week through the following link.
http://www.nationalcapital.gov.au/WaterQuality/index.php/en/weekly-reports
21-22 Feb 15 Paddling Weekend Results
Round 1 Marathon Ten Series
Another great start to the marathon series with the club taking a 24 point lead in the championship. Now we just have to keep growing the lead. With over 200 paddlers n the water it was the largest event to date.
Results for the first round can be found on the PaddleNSW website by clicking on the PaddleNSW icon below.

The performances of club members can be found by clicking the results icon.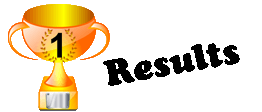 39th Burley Griffin Bash
This years Burley Griffin Bash a small but success full event with good performances by all who participated.
The results for the bash are now available:
39th Burley Griffin Bash Results
Many thanks to Helen Tongway (Bash organisation), John Preston (Course layout), Emily Gibson (BBQ, Food and Drinks), Tom Hick(safety) just to name a few of the volunteers who made the weekend possible. 
Blazing Paddles 4 Feb 2015
Once again Scott MacWilliam, supported by Helen Tongway have put together another issue of Blazing Paddles.
Scott is starting to compile next issues and is looking for new contributors for the News Letter.  So contact Scott if you have any Paddling tales to tell for the next issue.
First Aid Course 28 Mar 15
The Burley Griffin Canoe Club will be offering Senior First Aid training to interested members and friends.
 As part of club risk management, the committee agreed  there will be no cost to club members, however, non members will need to pay the full cost of $120- per person.
 The course will be held from 9am till 4pm on Saturday 28th March at the Eternity Church in Kambah.  To complete the First Aid course in a day participants will need to do two pre course tasks; complete a pre course workbook online and obtain a USI (Unique Student Identifier), also online.  The course will be run through Aspect Training - which we have used the last 2 years.
Those interested will be given access to the online workbook.
 Please confirm your interest as early as possible to reserve your position on the course and to gain access to the online workbook which needs to be completed before the course starts.